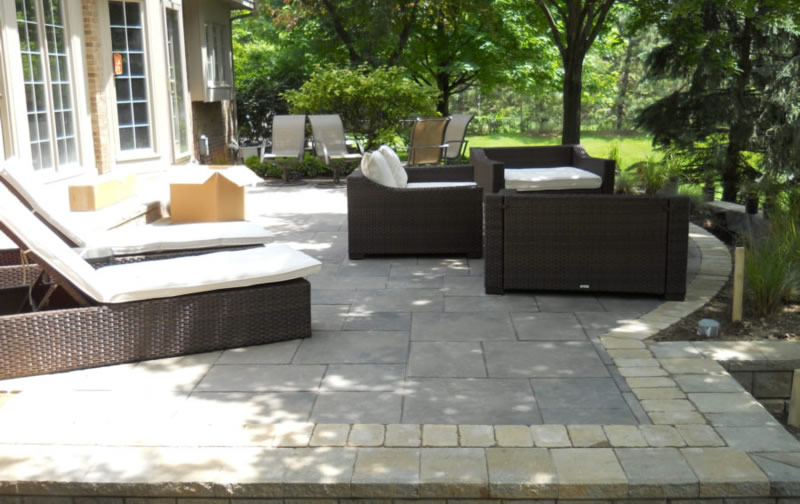 4 Ways Brick Pavers Can Be Used to Update Your Home
Keeping your Commerce Twp home up to date can be quite challenging when it comes to thinking of new ideas. It may seem like there isn't much you can still do to differentiate your landscape from your neighbors. While it has gotten harder to make your home stand out from the rest in the neighborhood, there are still ways you can add unique flavor to your home and the area around it. Brick pavers are a great way to update your landscaping while making sure you can still give it your own special twist. If you don't have brick pavers around your yard or aren't sure how they could help you update your space, here are a few ways brick pavers can be used around your home.
1. A New Driveway
If you are looking to make some dramatic changes to the way your home looks, renovating your driveway using brick pavers can be a great way to do so. With brick pavers, you can completely customize the way your new brick paver driveway will look. Because brick pavers come in all sizes and colors, you will be astonished with the results if you take some time to plan how you want your new driveway to look.
2. Patio Space
Don't underestimate this classic use of brick pavers. You can use brick pavers to make a truly unique and inspiring space in your back yard if you have a little bit of creativity. By creating a new patio space, you will be able to take full advantage of the summer nights here in Southeastern Michigan.
3. A Custom Fire Pit
If you like the idea of having a new outdoor sitting or patio space made of brick pavers but want to take it to the next level, consider making a custom fire pit using brick pavers. You can create the patio of your dreams with a permanent place for a fire in the middle of the sitting area.
4. The Perfect Pool Setting
If you have a pool, you can use brick pavers to create a unique pool surround. While most pool areas are made of cement or wood, creating a custom brick paver pool patio can really set your home apart. As brick pavers can be used to create steps, you can even make a tiered walkway up or down to your pool from the yard. Be careful not to make it too special though, as you may have quite a few visitors stopping by to check it out!
Looking for a Commerce Twp Brick Paver Contractor?
These are just a few ways brick pavers can be used around your home to make it even more of your own. If you are considering installing new brick pavers around your home, it is best to get in touch with a  Commerce Twp brick paver professional for the most attractive and long-lasting finish. If you are in the Southeast Michigan area,  contact PMS Diversified Construction today!
Call: 1-800-BRICK-PAVERS